Last Saturday, my family and I spent the whole day cleaning up the yard. And by family I mean hubby and me, and occasionally the kids would pull a weed or two. They have short attention spans, and frankly I just wanted to get the job done, not spend time making it a "teaching moment."
So now the allergies are properly fired up, the yard is starting to turn vaguely green again, and it's beginning to feel more like spring, although we opened the day here in New Mexico with snow flurries.
In the spirit of spring, I wanted to do a lighter palette today, and found this beautiful picture of robin's eggs. (If you look at these and determine they are in fact some other kind of bird's eggs, please don't tell me. It will ruin my impression of them.)
I wish I could tell you we found these in our backyard while cleaning up, but it's probably better for the baby robins-to-be that they were found by some kind and conscientious photographer and not my curious daughters.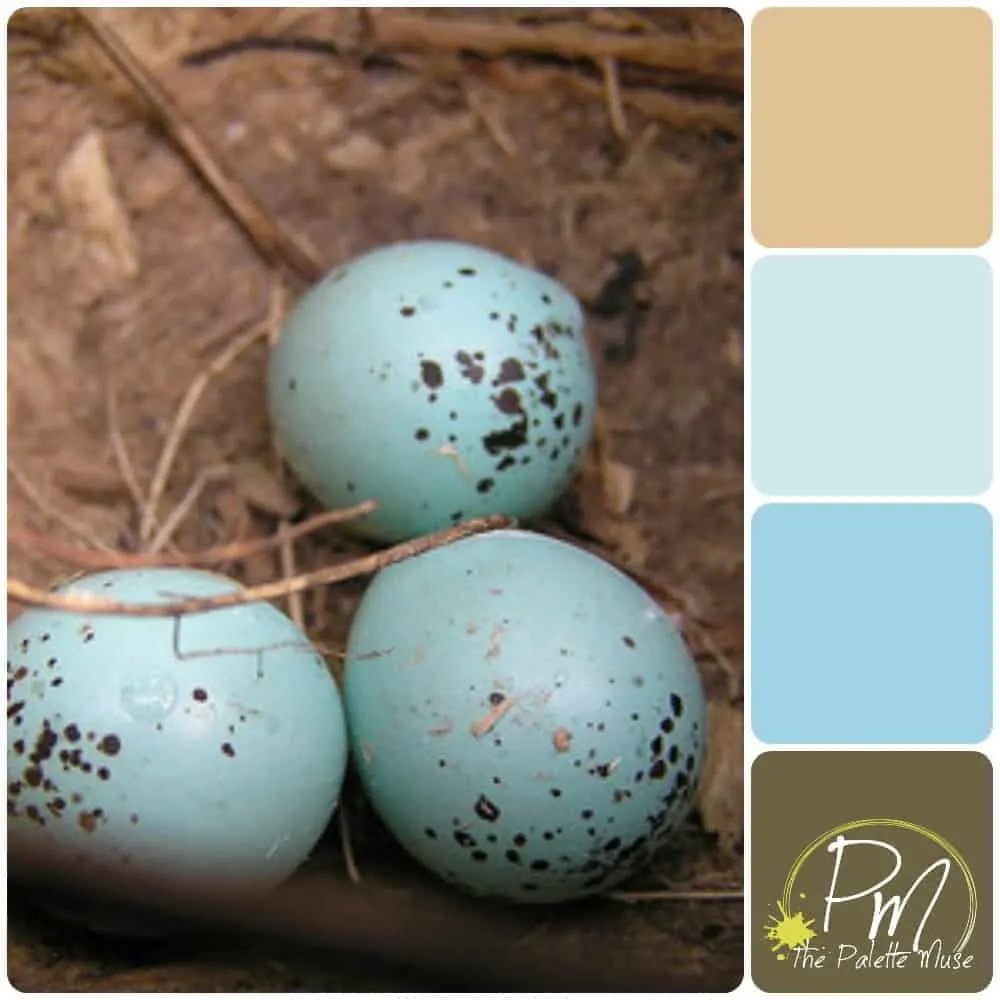 The Valspar colors are as follows from top to bottom:
Warm Buff
Crystalline
Encounter
Buffalo Prairie
This palette would be fun in a bathroom or even better, a sunny front porch, with fun pillows on the outdoor furniture. So welcome, Spring! And good luck, baby robins, wherever you are…
Photo credit: Michiel Thomas / Foter / Creative Commons Attribution 2.0 Generic (CC BY 2.0)