This holiday season, add a little color to your decor with this Cookies and Spice color palette!
This Christmas season has felt a little less than Christmas-y at my house. Perhaps it's the weather that insists on staying warm and sunny right through mid-December. Perhaps it's having teenagers in the throes of final exams. Or perhaps it's recovering from Covid when I should be out Christmas shopping.
Whatever the reason(s), it's time to bring a little extra Christmas cheer to our house, and I have just the solution… COOKIES.
Granted, cookies are my solution to just about all my problems. Which creates another problem as well, but we won't worry about that at this time of year.
I'm not much of a cook, but I do love to bake. This year I have 5 types of cookies on my list for baking this weekend.
No, I'm not an overachiever. And no, I don't have a cookie swap party to prepare for. I just really like cookies. And nothing feels more like Christmas than the smell of spices baking in the kitchen.
So it's time to load up on the brown sugar and unsalted butter and make some Christmas magic happen at our house. Pardon me while I go dig up my apron.
In the meantime, enjoy this Christmasy (but not too Christmasy) color palette.
Cookies and Spice Color Palette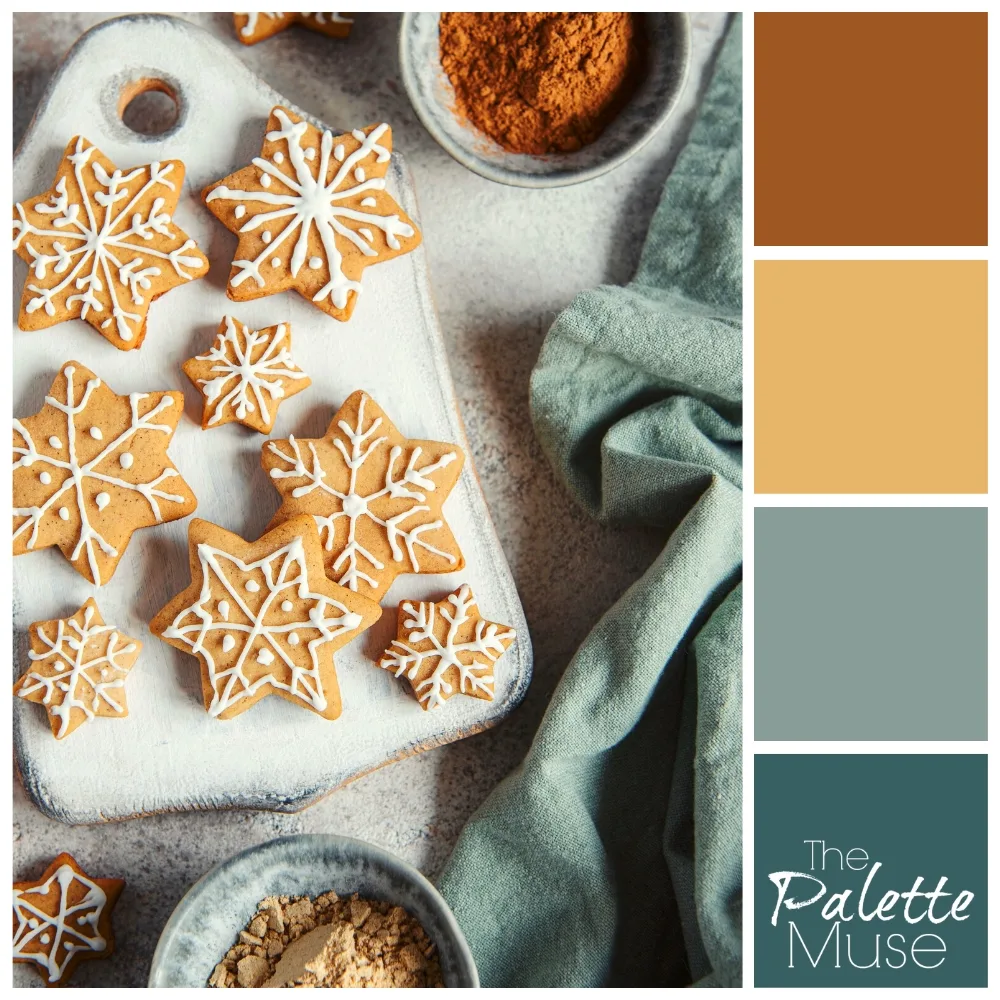 While I do love a traditional red and green color palette for Christmas, I thought I'd try a new spin this year. I was inspired by the red earth tones of these spices and the teal green undertone of the dish towel in this photo. And I love how the simple white frosting on the cookies pops from the darker background.
I hope this inspires you to try some new colors in your Christmas decor.
Or if not, I hope you'll be inspired to make some cookies. If you do, send some over to my house!
Merry Christmas, Happy Holidays, and may your season be filled with bright colors, cozy smells, and warmth and laughter with those you love.